Kanazawa Prefecture? Ishikawa Prefecture? Are they the same place? Some people think so. Or possibly, Ishikawa came before Kanazawa Who will be surprised by the truth? Okay!! For you, we will tell you all about Ishikawa.
Ishikawa Prefecture is located on a peninsula that protrudes from the center all of the Japanese islands. Because it faces the Sea of Japan, the seafood is very rich (The sushi is so delicious). Because of it's central location, it's easy to have access to the Kansai and Kanto regions in 2014, the Kanazawa – Tokyo bullet train is scheduled to open). Furthermore, despite being at the center of Japan's islands, there is no shortage of leisure activities since magnificent nature surrounds it. This is the best place to do creative work. The benefits of Ishikawa are introduced into the daily life of Granzella's revolutionary warriors.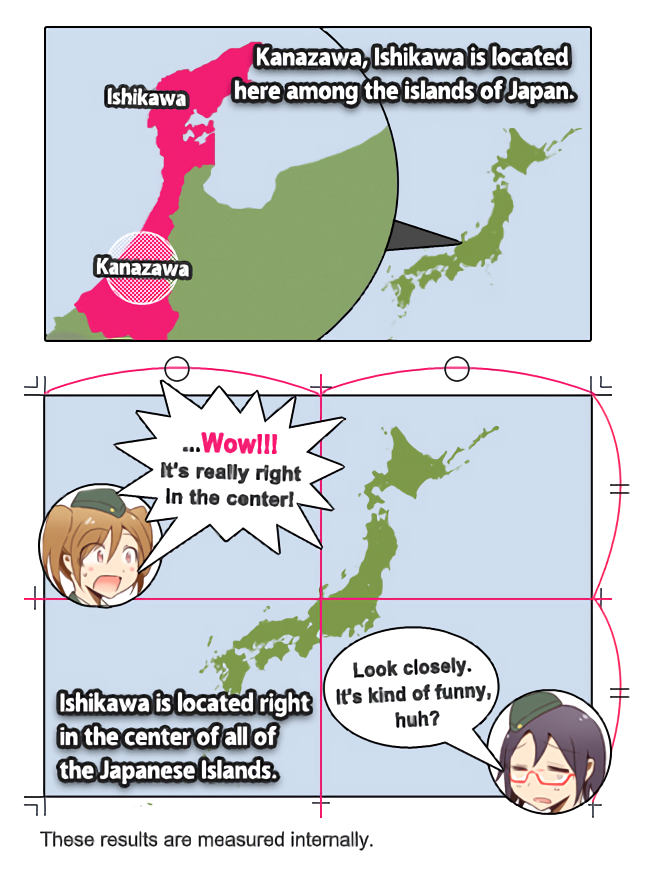 An apartment like this for 40,000 yen a month? and parking for 4000 yen?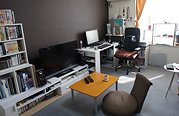 Around Kanazawa, apartments like the one pictured are available for about 40,000 yen a month. Friends and family can comfortably visit. It makes for a very suitable place to live. A car will mainly be used for getting around, but parking is inexpensive, around 4,000 yen a month. It's easy to enjoy a comfortable drive on the road.
Inexpensive seafood and delicious sake decorate the table.
Facing the spacious Sea of Japan, Ishikawa has an abundance of seafood. If you suddenly go to a supermarket at night, you won't believe your eyes at the prices for fresh fish. With salmon, tuna, yellow-tail, and sea bream, this photo's gorgeous bowl of rice topped with sashimi shows what you can get for 200 yen! With the combination of Ishikawa sake and the enjoyment of elegant dining, you're bound to change your eating habits.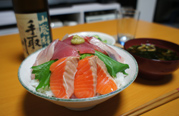 After work, throw a backpack in the car and head out for some mountain climbing.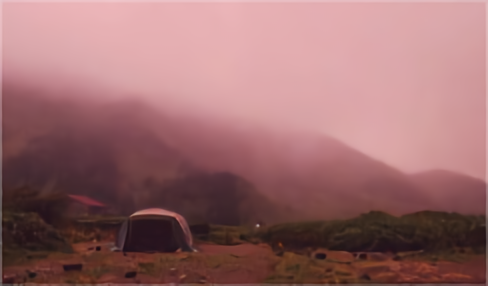 Ishikawa is surrounded by some beautiful nature, such as national parks and many historical and cultural locations. In winter, load up the car with a snowboard and go riding at night, in the summer load it up with a surfboard, and in the spring and fall load it up with a backpack and get some mountain climbing in. It's the best place for a variety of activities. If you enjoy these activities, you can always keep tents, sleeping bags, firewood, and other outdoor items in the back of your car at the office. (The photograph to the left was taken by K, who is one of the adventurous types)