The Thunder Bird express train from Osaka to Kanazawa takes only 2 hours and 28 Minutes!
Kanazawa is also the gateway to Hokuriku. "But it's far away from everyone," you might say. But hold on, Kanazawa is closer than you think. From Osaka it's only a two and a half hour ride on the Thunderbird express train, and from Nagoya it's three hours.
Tokyo to Kanazawa Bullet Train Is Coming
When the bullet train opens in 2014, it will add access to this metropolitan area from Kanazawa, taking only 2 hours and 28 minutes, just like Osaka! For example, you'll be able to travel to Tokyo for a reunion and return to Kanazawa on the same day.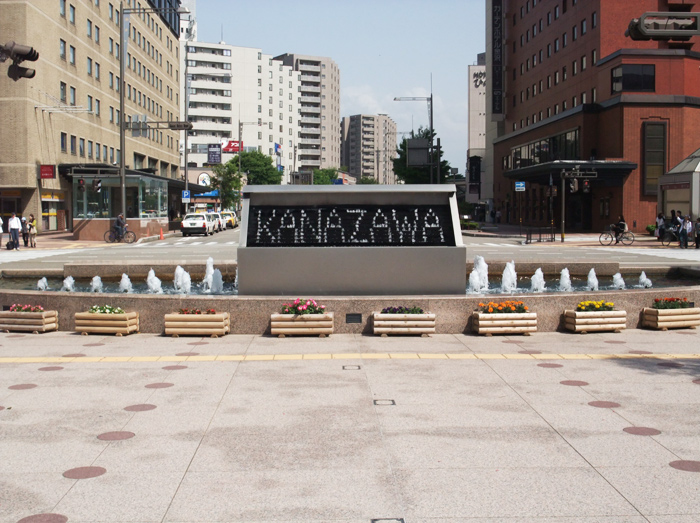 The Granzella Train Meal Legend: The man who ate three meals on a one way trip!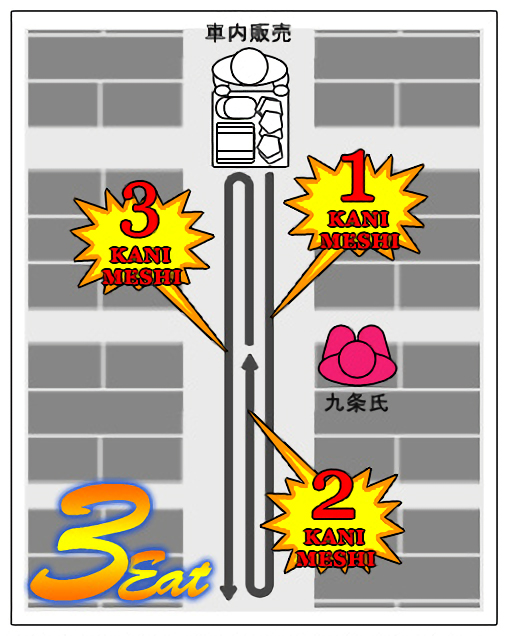 While riding the train on the way to Kanazawa, it's possible to buy an Echizen Crab and Rice train meal. This is meal is so delicious and well known through out Japan that some people will choose to travel by train just to eat it. Incidently, this Echizen Crab Rice is Kujo's favorite food, and the legend is that he ate 3 of these meals on a one way trip. (The woman seling these meals could only look on with amazement.)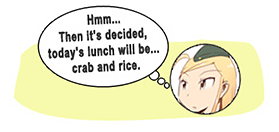 Aligned along Kanazawa station is multiple souvenir shops and other stores.
At Kanazawa station, there are dozens of stores and restaurants, and the immediate area is lined with hotels. Attached to the station's building is Rinto and located adjacent to the stations is FORUS. A variety of items are sold through out both of them, so everyone can enjoy shopping at these places. The origin of available souvenirs range from Noto in the north to Kaga in the south, so even a tourist who has too much fun and forgets to buy souvenirs can pick some up at the station. (Some shops even offer a convenient postal service.)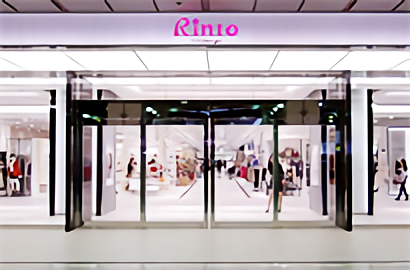 With overwhelming scale, structure, and intoxicating beauty stands the Tsuzumi-mon, Drum Gateway.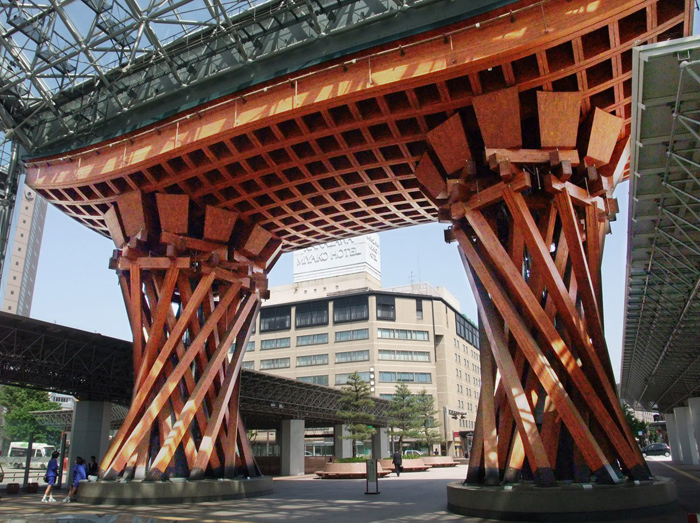 Upon visiting Kanazawa station, a large wooden structure is bound to be the first thing to catch your eye, it's a really big gateway. As the name suggests, this gateway is used in Kanazawa's traditional performing arts for Noh and other hand drum motifs. Two pillars with a spiral twist support this unusually beautiful structure.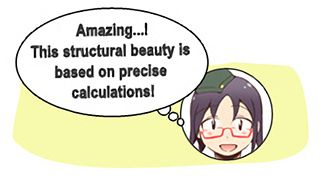 Information
Kanazawa Station
1-1 Kinoshimbo-machi, Kanazawa-shi, Ishikawa, 920-085 , Japan